ERASME URBAN LAB – Unicité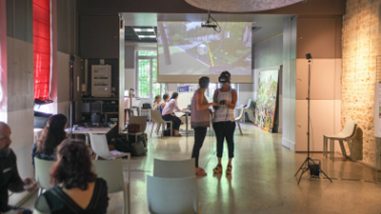 Architectural and city planning can seem abstract to many people, but virtual reality is a fantastic way to visualise these often complex renderings. Nucleus VR was invited by the City of Lyon's ERASME URBAN Unicité Lab to assist in creating a space for residents to interact with the planning process. The Nucleus VR solution allowed for an easy-to-understand presentation of a variety of urban planning ideas. This bridge between hypothetical and immersive reality laid the groundwork for discussions, idea gathering and feedback.  
The Space Tech Expo & Conference in Pasadena, California is THE place to showcase the latest developments in technical design, manufacturing, and components for space technology, and Nucleus VR is going to be part of it! Partnering with Jeri Ellsworth of (???...