SpaceUp 2019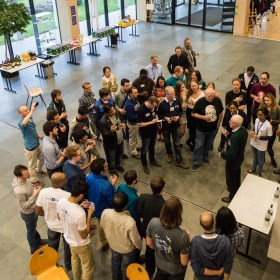 Our participation at the SpaceUp ISU in Illkirch, France was marked by meeting many interesting people and having engaging discussions with them. To show off how the Nucleus VR solution can assist in human space exploration we offered a VR tour of the ISS. See Spaceconnex founder Thi Hien Nguyen's experience here:
Visiting the International Space Station
The Space Tech Expo & Conference in Pasadena, California is THE place to showcase the latest developments in technical design, manufacturing, and components for space technology, and Nucleus VR is going to be part of it! Partnering with Jeri Ellsworth of (???...